Dodge Stratus R/T
The Stratus R/T sedan was introduced for model year 2002. It sported a 2.7L DOHC Chrysler V6 making 200hp and 193 ft/lb torque.


In 2004, the Stratus line received a new nose sporting a higher grille. The interior, including the dashboard was updated as well. The 2.7L Engine was a carry-over this year.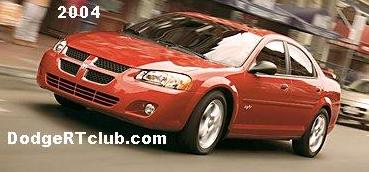 One note about the 2.7L V6. Some folks have had issues with blown engines at low miles. These engines are known to have very small oil return passages in the cylinder heads. It's absolutely imperative that the manufacturer's oil change intervals are adhered to, otherwise oil might not get back to the bottom end quick enough when the return holes get clogged with sludge.