Dodge Avenger R/T
Avenger R/T debuted for 2008. The 3.5L V6 with 235hp was standard equipment. Also standard were four wheel disc brakes and 18″ wheels. Transmission duties are handled by a 62TE 6-Speed Automatic. The axle was a 3.43 ratio unit.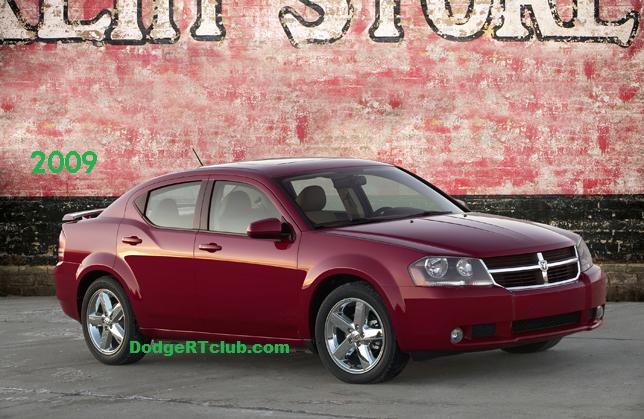 In 2009, the 2.4L DOHC I4 was now the base engine in front wheel drive R/Ts. It made 173hp. The transmission hooked up to it was a 40TES Four-Speed Automatic. Axle ratio was 3.91 in this combination. The four cylinder cars had 17″ wheels as standard equipment. All wheel drive cars still had the 3.5L w/6-speed automatic as standard, but this combo was optional on the front wheel drive Avenger R/T. The basic combinations carried over for 2010.
While the Avenger itself received extensive improvements for 2011, the Avenger R/T was put on hiatus this year.
The Avenger R/T makes its return for 2012, this time with a new 3.6L DOHC V6 which makes 283hp. It will still be in front of a 62TE 6-Speed automatic. The Axle ratio does go down to 3.16. The 2.4L version does inherit the 6-speed automatic as well. Axle ratio goes to 3.43 on this arrangement.